June 30, 2019
Aesthetically, a highlight of recent projects was our pro bono support of a Melbourne artist rapidly gaining international recognition. Starting as a talented street artist, Rone recently spent a year designing an ephemeral immersive installation in a 1930s streamline-moderne mansion in Melbourne's outskirts. Entitled 'Empire', the interior of the derelict Burnham Beeches, was filled with ...Read More...
From Our Clients
I have viewed all the videos and would like to commend you on the excellent quality.
I would like to thank you for the excellent editing which portrays the event as dynamic and stimulating.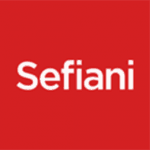 We continue to be impressed by the standard of service and advice. We not only get quality web design and implementation, but also honest feedback and suggestions which are crucial to the final product.
.. exceptional service and experience across all elements of web development from interactive strategy and marketing through to interface design and project management.
The services provided included the registration of our domain name, establishment of our email accounts, and development & hosting of our website, were all executed rapidly and effectively. We also appreciate the service of upgrading our list of 150 shelf company names (in Chinese characters and English) every 2 weeks.
We valued the high level of creative design provided by Digital Tsunami, both for the website and the corporate identity.
It is clear from the enthusiasm and professionalism shown, that Digital Tsunami views each client as a long term partner contributing ideas above and beyond the development of the site and we look forward to involving them in future marketing initiatives.